F6 SMART
Market Leader in
3D Scanning
The F6 SMART is the market leader 3D handheld scanner for fast scanning of big objects and large areas from short to far ranges. Based on a patent algorithm of innovative encoding F6 SMART provides superb quality of data making it the ultimate device for scanning complex scenes within seconds.
Fast & Robust

F6 SMART portable 3D scanner is capable of delivering high quality 3D models even under difficult lighting conditions

Powerful image projection

F6 SMART's color camera captures high-quality images during scanning, and Echo's smart algorithm converts those images to a photorealistic mesh texture

High Accuracy

Professional grade measurements: The F6 SMART features accuracy of up to 0.5 mm and depth resolution of up to 1 mm

Echo Software

A powerful scanning & 3D data editing tool, suitable for both professional and amateur users, the easy-to-use high-performance software features strong registration, meshing and measurement tools.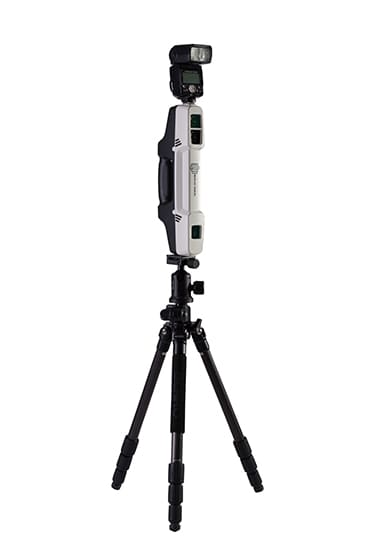 Accuracy: up to 0.5mm
Depth Resolution: up to 1mm
Noise level: less than 0.5mm
Eye safety: Class 1
Lighting conditions: From complete darkness to daylight
Depth of field: 0.5-4.5 m
Field of view @ 0.5m: 510X670mm
Field of view @ 4.5m: 4585X6070mm
Angular field of view: 54˚ X 68˚
Color camera resolution: 1.3 MPix
Video frame rate: 8 FPS
Data acquisition speed: up to 640,000 points/sec
Dimensions: 32 X 12 X 4.5 cm
Weight: 1 Kg
Working temperature: 5˚C to 50˚C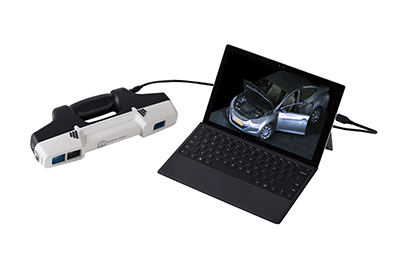 While scanning, the F6 SMART needs to be connected to a computer on whichthe computing takes place. To have a smooth and fluent scanning we recommend on the following minimum specs:
Operating system: Windows 10
CPU: 7th Gen Core i7
RAM: 16GB
Storage: 512GB
Ports: USB 2.0
Mantis Vision Advanced Echo™ software package is a collection of scan and editing tools for 3D models. 3D decoding and registration is performed online, using a patented algorithm, to guarantee accurate scan results in 3D point-cloud format. The editing tools allow post-scan actions like: noise removal, editing, registration corrections, meshing, file format conversion and export.
These tools allow creation of highly accurate mesh with color texturing for the highest quality output. The Echo™ software is free of charge and can be downloaded from Mantis Vision website.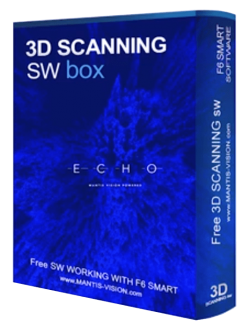 Crime scene investigation- color projected Mesh
Advanced measurement tool
to measure distances
Text labeling + xyz positions
Export to PDF
Pistol scan- Point cloud
F6SR - Skull
Surrounding the object 180 / 360
Single frame for capturing data
(les than 1 second for raw data capturing)
Mesh can be decimated & exported ready for
VR/AR (smartphone app / web)
Texture can be controlled/replaced.
API/SDK support
Ready for 3D printing
Ready for CAD